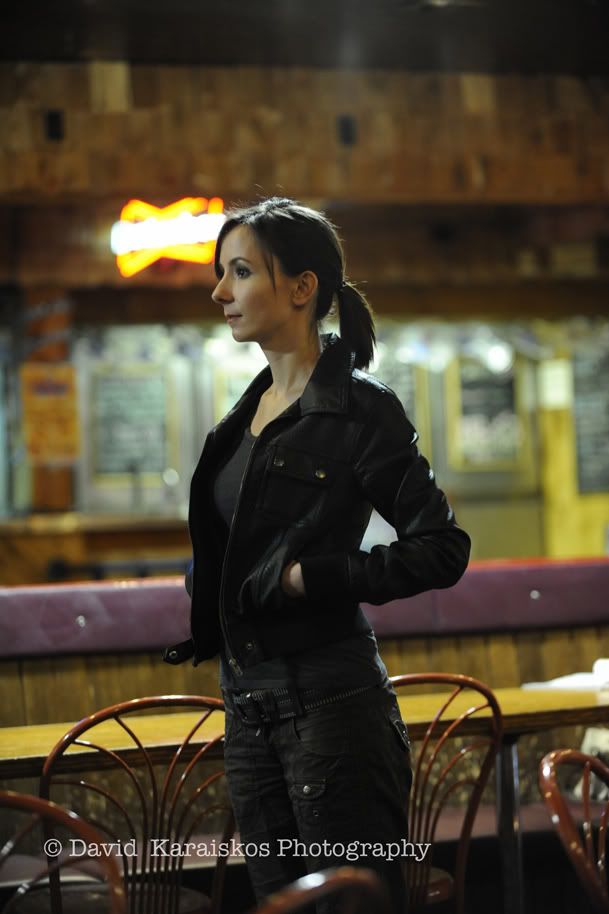 Okay, so I'm a Mama, writer, budding photographer, actor, tv host, and just recently I've started adding the 'producer' to the title. So clearly, I'm insane! Now that I've realized and accepted the fact that I'm totally and utterly nuts, I can relax. It's given me a new perspective on things.
I started work on a web series called
Posthuman
about a year ago. To date, we've filmed lots of episodes, but only aired a few. And only aired one in which I'm really actively present - though we've shot several. it just happens that my character really comes onto the screen much later. I'm that person everyone talks about but that doesn't actually show up until much further into the story. But I digress. As I said I got involved int his series, and since it's low budget we all beg, borrow, and steal whatever we can. So when I ran across the perfect location for a shoot on another shoot, I immediately started the process of securing the location for an episode. Enter the 'associate producer' credit for finding and securing the location. And guess what? That episode won first place in a film festival! And it's one I also acted in! Double bonus, right?
Now, we're on the look out for a talented actress to play well, me, my character, but in a different embodiment. It's a sci-fi series in case you were interested. And again, I've decided to don the producer label - or is it the casting director label - or both. I'm so confused! I'm arranging the auditions, securing the location for the auditions and managing the applicants. On top of everything else I do. Crazy!
To be honest, I'm both nervous and excited by tackling the business of being on the other side of the table. I've auditioned A LOT, but I've never been on the other side of the auditioning table in this way. It'll be a new experience. I'm hoping to gain more insight into that side. Often, I'll get the feedback that I was wonderful but just 'not right' for the part. I want to know what they mean. I want to see what is meant by wonderful but not right.
But the truth is, I have a vested interest in this series now. It's a character I really love and one I'm having a romp playing. It's rare that I get to play the darker person, the 'bad guy' so to speak. I'm always the ingenue, the sweet thing, the love interest. This time, I'm a strong independent woman whom people are afraid of, someone with power and darkness in her. And I want this series to succeed. I want the woman who plays 'me' to be brilliant! So, yeah, I'll do this. Hello, my name is Joanna and I'm crazy.